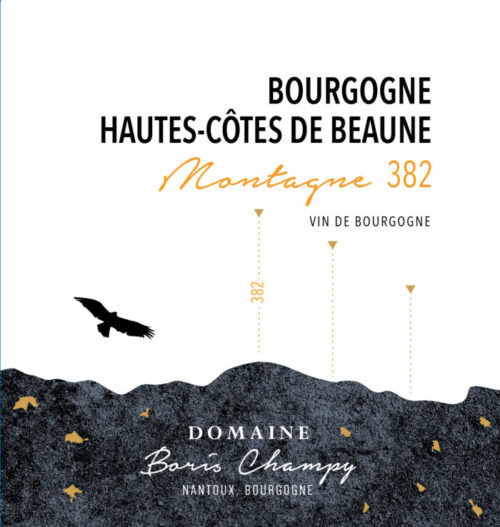 TERROIRS
This wine comes from our «Montagne de Cras» plot in Nantoux. From the 2020 vintage onwards it is mention the 382 metres altitude and the name of the «Montagne de Cras» lieu-dit on the label. «Cras», or «Crag» in Celtic, means pebbles. The soil is very varied, stony of course, but also full of clay. The 4-hectare plot is made up of 3 hectares of vines and 1 hectare of natural areas of great biodiversity: scree slopes, hedges, orchards, limestone grasslands with numerous orchids and even a few corm trees, which are extremely rare these days and whose hard wood used to be used to make the screws for the grape presses.
VITICULTURE
Low trained vines, simple Guyot pruning and Palmet pruning.
WINEMAKING
Grapes harvested by hand at perfect maturity. Vinification: in 228-litre oak barrels (15% new oak) and partly in small round stainless-steel vats. Ageing: an average of 12 months in vat and on the lees.
TASTING & FOOD PAIRINGS
A clean and very smooth nose of citrus fruit and white flowers with hints of honey and a generous, well-honed palate with a fresh, smooth oaky character. Enjoy on its own as an aperitif or with food (smoked salmon, sea bass with fennel, gratin dauphinois or mature Comté cheese. Cellaring: 3-5 years
VINTAGE PRESENTATION
In Burgundy, each vintage gives its character to the wines. Read more about our feeling about each of them.
KEY INFORMATION
Varietal : 100% Chardonnay Appellation : Hautes-Côtes de Beaune Colour : white Organic certified wine (Ecocert). Biodynamic certified wine (Demeter).