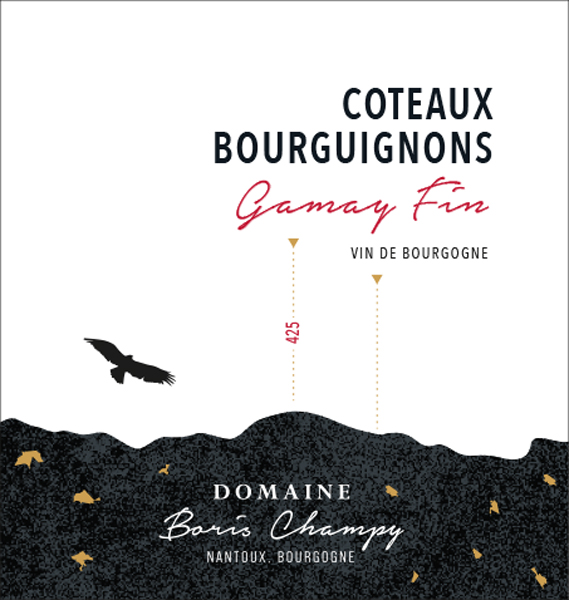 TERROIRS
Gamay is the other red grape variety that originates from Burgundy. Still under the radar for many wine connoisseurs, we are a few rebels who still cultivate and produce it in Burgundy, just like our other great wines. We assemble different little plots from the Domaine planted in field selection old vines. It is another aspect of the Domaine and of Burgundy that we invite you to (re)discover.
CONDUITE DE LA VIGNE
High density traditionnal vineyard 10000 vines/ha, Guyot cane pruning
VINIFICATION ET ÉLEVAGE
Hand harvest at optimum ripeness. Very small yield. Winemaking : Careful extraction, 50 to 100% of whole cluster, wooden fermenters. Barrel aging: 12 months in average with old oak and vat.
DÉGUSTATION & ACCORD METS-VINS
Fruity bouquet interwoven with green peppers, spices and aromatic herbs. Easy-drinking on the palate with great depth and lovely soft tannins. Enjoy with charcuterie, a BBQ, vegetable lasagna or Chaource cheese. Cellaring: 3-5 years.
PRÉSENTATION DU MILLÉSIME
In Burgundy, each vintage gives its character to the wines. Read more about our feeling about each of them.
INFOS CLÉS
Varietal : 100% Gamay Appellation : Côteaux Bourguignons Colour : red Organic certified wine (Ecocert) Biodynamic certified wine (Demeter)
Télécharger la fiche produit