---
Vinification: the crafting of great natural fine wines
Of course it takes fine grapes to create fine wines. After that, discipline, precision and hard work are our only tools.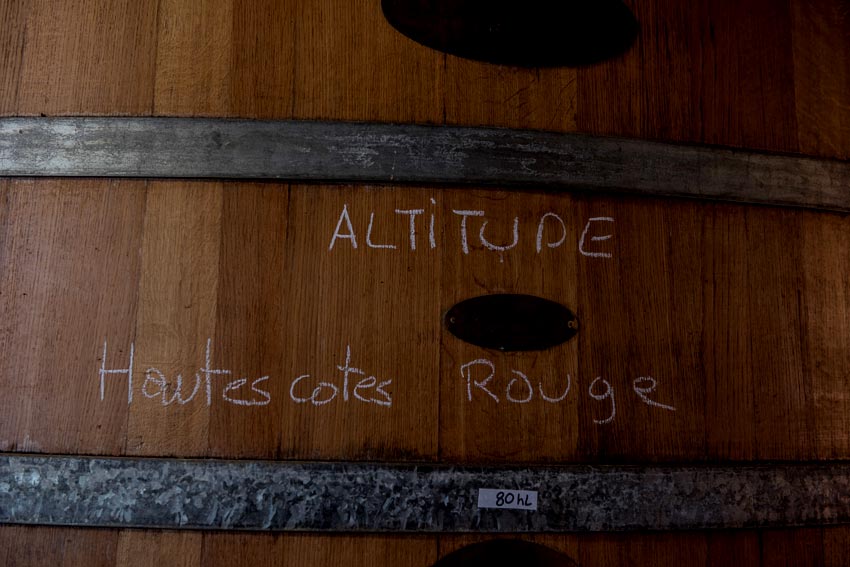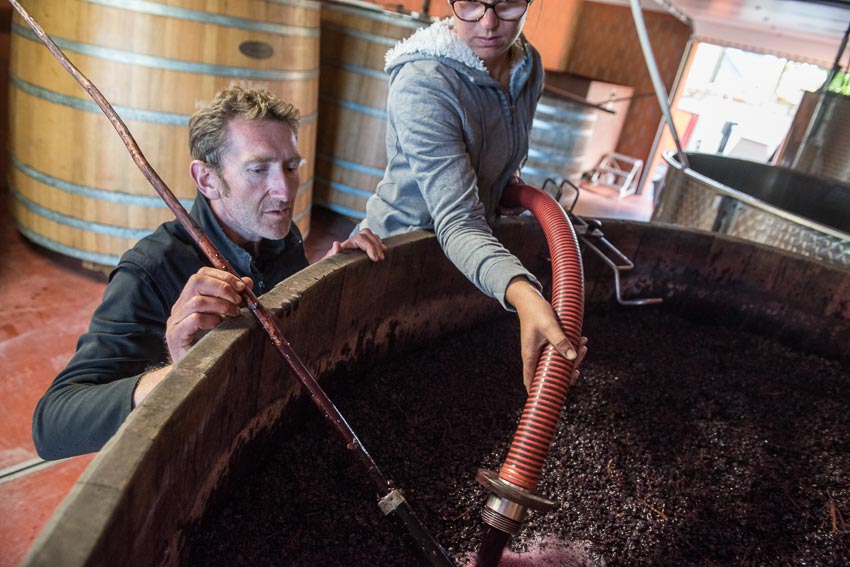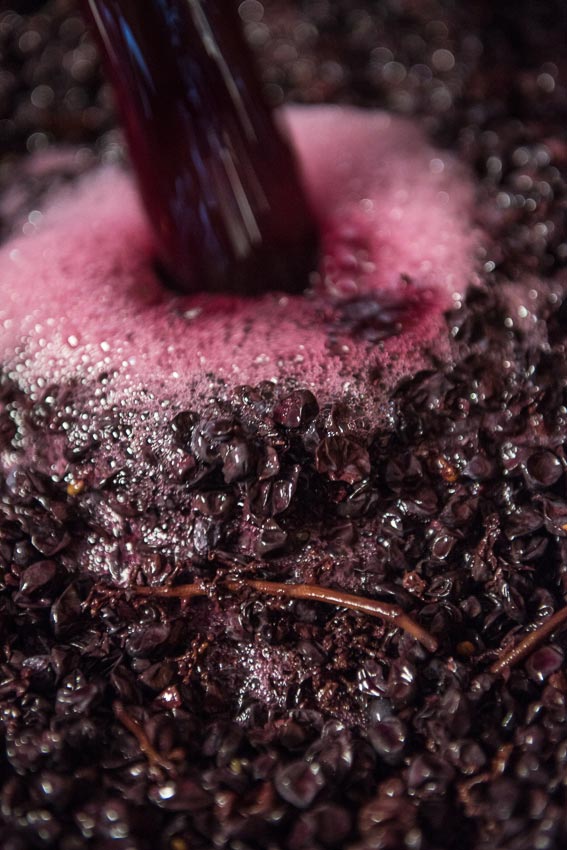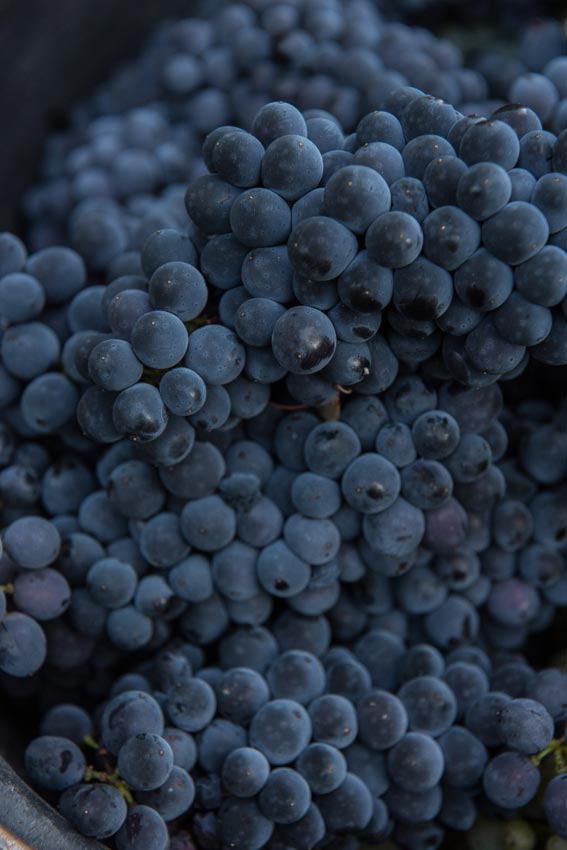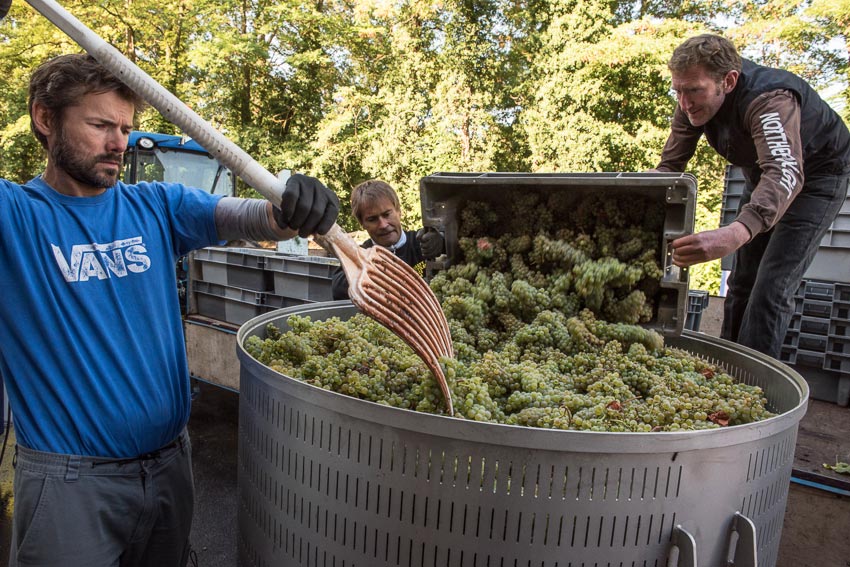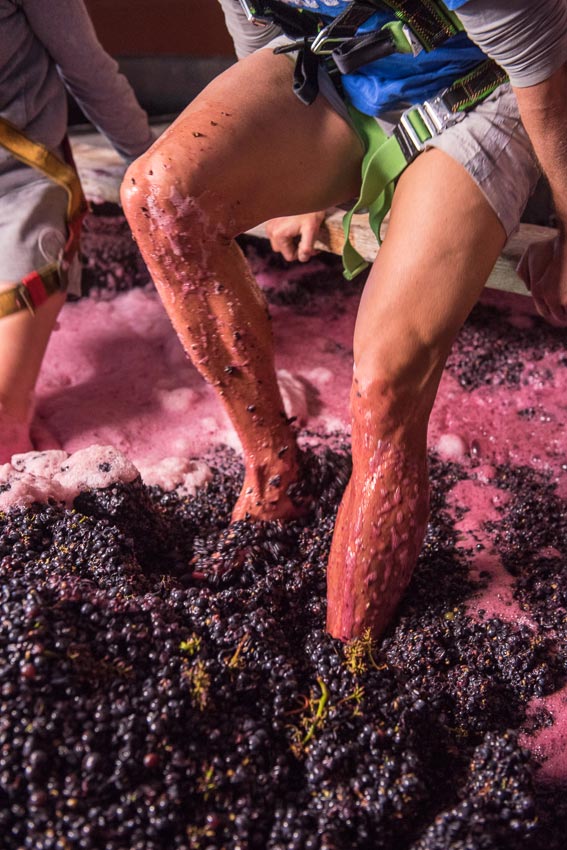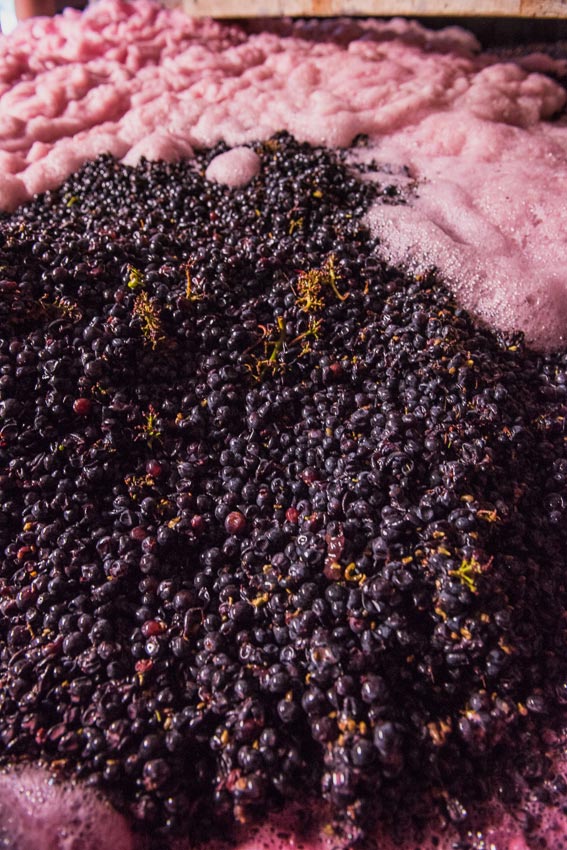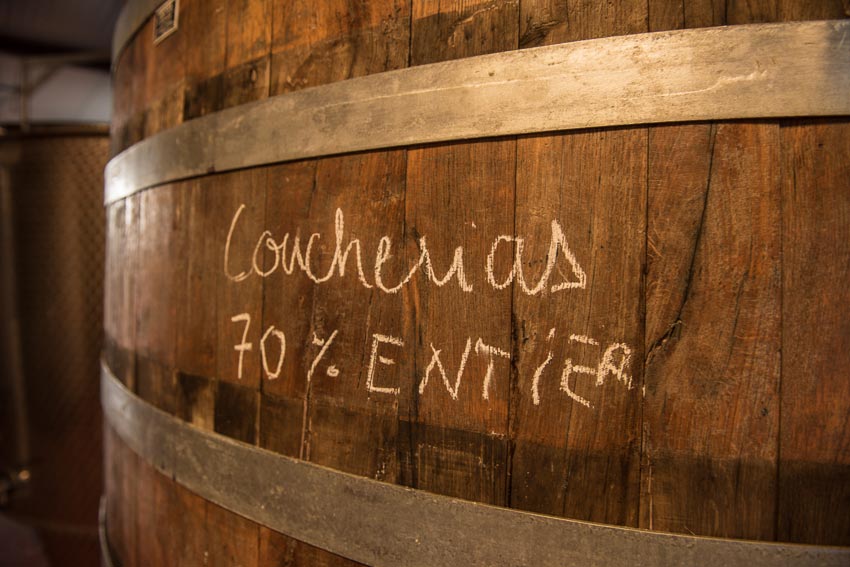 White wines vinification
As he comes from the Champagne region, Boris Champy pays particular attention to the pressing work. We used two type of presses for the white grapes: the modern pneumatic press and the historical gentle vertical press. In the context of global warming, we are working on our juice separation process. The juices from the end of the pressing are separated as they contain less acid. Rounder, fuller and softer, they are intended for wines for earlier drinking. The juices from the heart of the pressing, with more structure and acidity, are destined for a long maturation in barrel to craft wines with great cellar-ageing potential.
Red wines vinification
Careful sorting, a proportion of the grapes left whole depending on each wine, only moderate extraction, the importance of the vertical pressing to respect the pomace, skilful ageing in oak barrels. No filtration and fining only if necessary.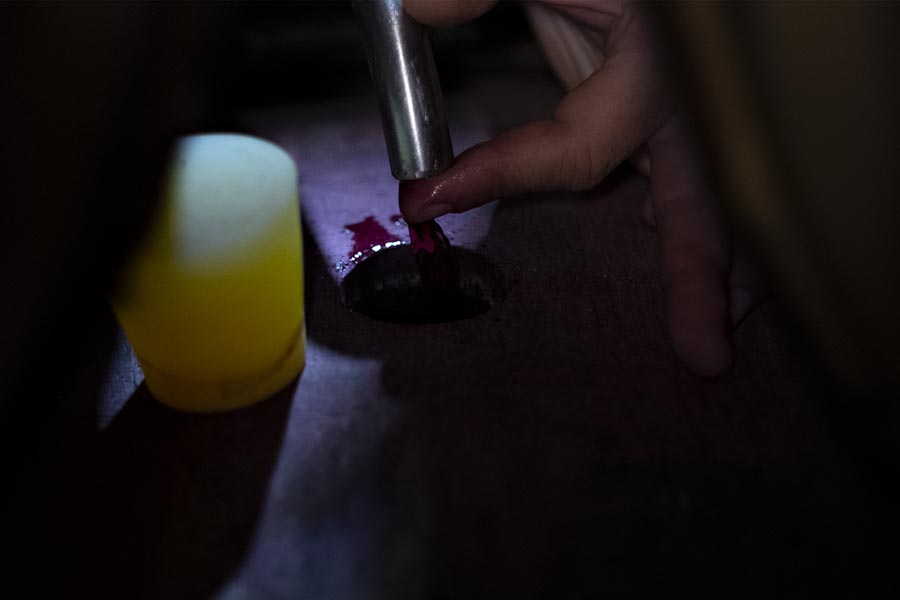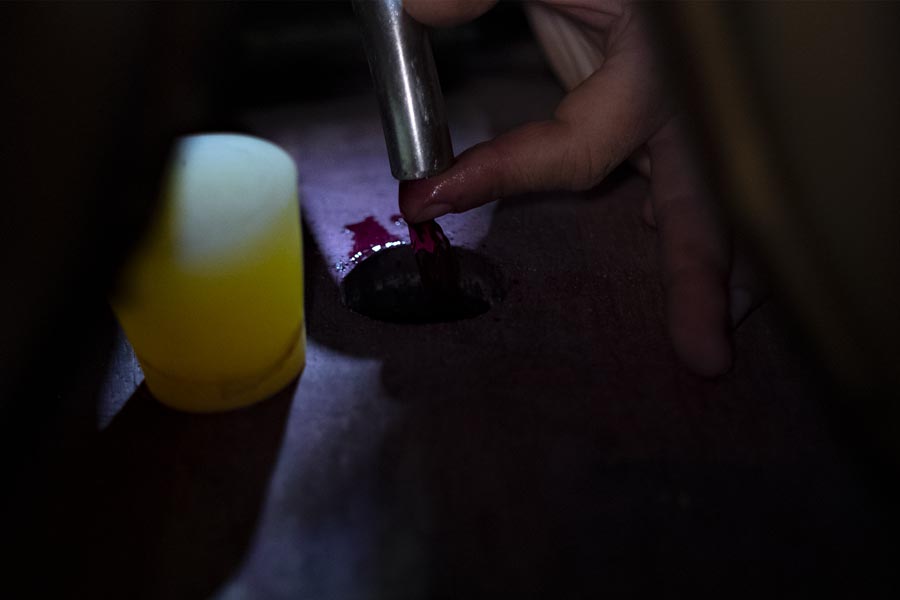 ---
The Pinot Fin and the use of whole bunches
At Domaine Boris Champy, we prefer to use a high proportion of whole bunches of grapes, depending on the terroir and the vintage. Why do we do this? When we mention the 'fashion for whole bunches', Boris Champy likes to remind us of history. We should bear in mind that the invention of the destemmer machine is recent and, like every invention, it has both its positives and negatives. Destemming has led to higher yields (with grapes that are not necessarily very ripe), the planting of clones producing large bunches of grapes whose stalks are unable to ripen, the vinification of large volumes by pumping the harvest, etc. The return to the use of whole bunches is a rejection of these industrial techniques: viticulture with lower yields, the abandonment of high-production clones, the pursuit of perfect maturity and vinification by plot…
If we analyse the very old wines, and specifically certain tannins derived from the stalks, we can conclude that, in the 1910s and 1920s, the very great Burgundy wines were made from whole bunches of grapes. We are still learning about these stalk tannins: they have a "sweet" taste, a characteristic typicity that can be found in the very great wines produced today using whole bunches by the world's greatest estates (DRC, Leroy, Dujac, Gonon, Chave, etc.).
---
Elevage : only a few new barrels but with oak of fine origin and crafted by the best coopers.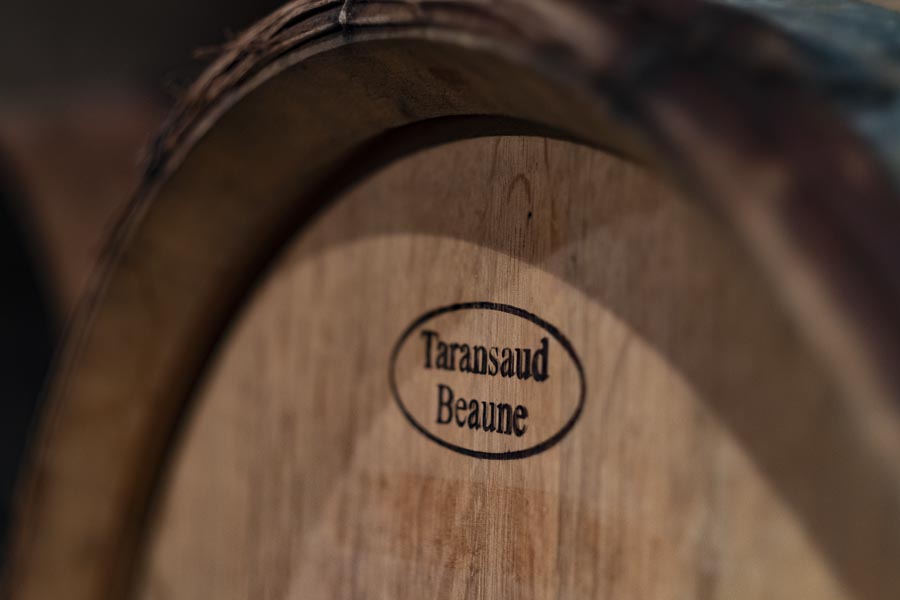 We are not looking to reinvent the wheel or the barrel! The great wines of the last century were aged in barrels, with a proportion of new barrels that was often low. We are replicating this approach. The oxygen created by the ageing process refines the tannins. Oaks of fine origin create beautiful aromas that combine with those of the grape. The ageing process is a long one. We work with oak from granite forests (Tronçais, Centre de France) to seal an alliance between the grapes that have grown in limestone soil and the oak in the granite.

We work with 3 coopers:
Taransaud, whose cooperage in Beaune is managed by my wife Angela
Eric Millard, Craft Cooper (Meursault)
Marc Plantagenet (Chassagne-Montrachet)
Tonnellerie Billon, originally from Nantoux