---
Corking : close attention to detail
Cork is a fantastic invention of nature that man has been able to make very good use of. We reject the technological approaches of agglomerated or glued corks… But then we reject all faults! Thus all our corks are assessed by tastings and TCA analysis. We also use corks with a larger than average diameter (25 mm instead of 24 mm).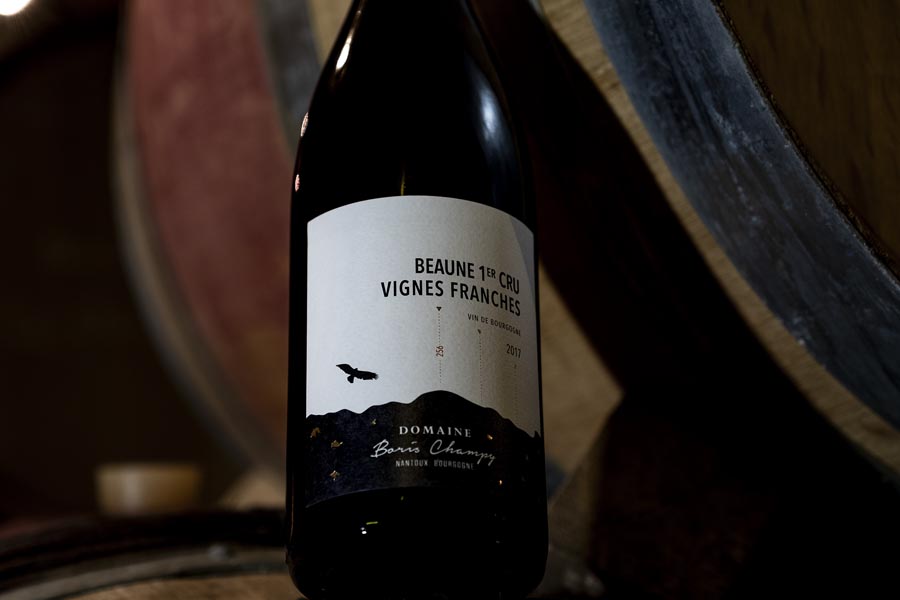 ---
Buildings constructed of sustainable materials, the pursuit of energy self-sufficiency
Since their construction, 30 years ago, all our buildings have been insulated using inert and sustainable materials: wood fibre, hessian, straw, natural lime or local untreated wood.
The buildings are heated only with local wood, including trees taken from quickset hedges when they have become overgrown. Our goal is to be energy self-sufficient.
If necessary, the fermentation vats are also heated by a wood-fired boiler, as are the biodynamic preparations and other herbal teas.
---
Bottling and packaging: eco-friendly through and through!
Our eco-friendly approach does not end in the vineyards or in the winery. We have made several environmentally-friendly choices to ensure our approach is as coherent and consistent as possible: light glass bottle, natural cork stopper, recycled cardboard packaging.