---
An audacious and eco-conscious wine producer
---
A multi-faceted career
Born in 1974, Boris Champy is a native of the Champagne region. An oenologist by training, he started out working at the Dominus Estate in California's Napa Valley for 10 years. He later became technical director for a well-known négociant in Beaune, and then estate manager for the famous Clos des Lambrays in Morey-Saint-Denis. He was also president of the Corton ODG and responsible for the creation of an environmental protection association. In his private life, Boris is an accomplished triathlete with a passion for history.
Thanks to the people he met and worked with over his formative years, he has not only acquired a comprehensive vine-to-wine expertise, but also an entrepreneurial mindset which led him, midway through his life, to create his own domaine.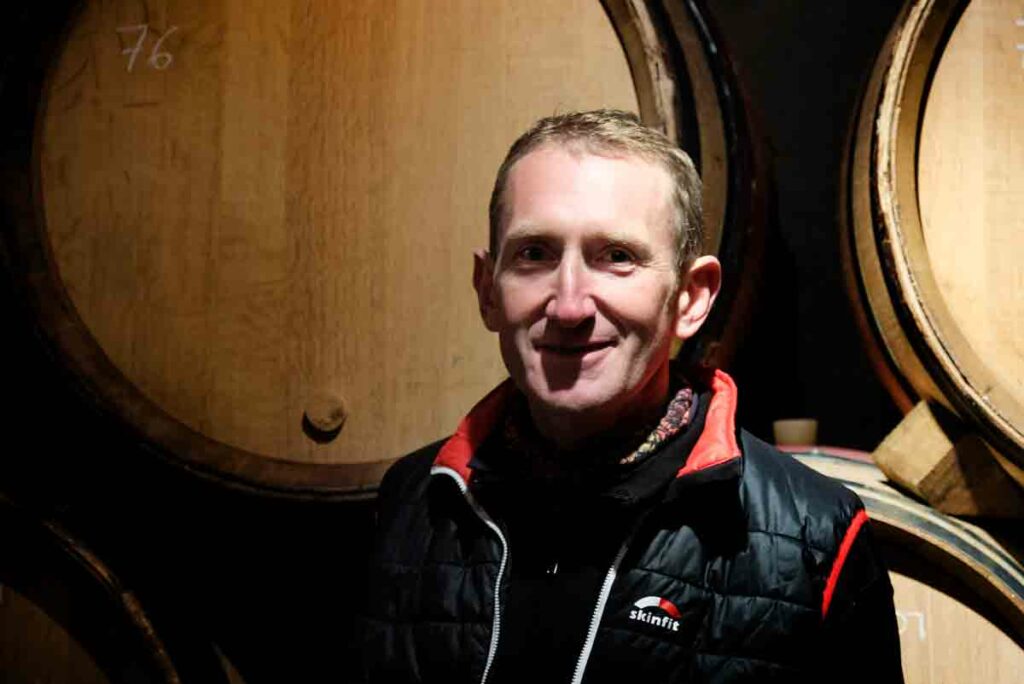 ---
Developing an agroecological ecosystem at the Domaine
Finding himself without a successor, Didier Montchovet decided to sell his Domaine to Boris Champy, thereby perpetuating the philosophy it has pursued since 1984. It was a smooth handover that began informally during the 2019 harvest, in which Boris Champy participated.
The Hautes-Côtes' future
Boris Champy believes that the Hautes-Côtes has an exciting future ahead of it, particularly thanks to their altitude within the context of global warming. Together with the neighbouring winegrowers, he is determined to continue building the reputation of the wines from this superb yet little-known winegrowing region.
Domaine Boris Champy's aim is simple: to showcase the lieux-dits and highlight the different microclimates, exposures and other fascinating subtleties. In the high-lying hills and valleys of the Hautes-Côtes, Boris practices a viticulture that is still somewhat alien to that of the great winegrowing Côte. The vineyard plots are small islands of biodiversity with numerous clos as well as trees, quickset hedges, meurgers (thick stone walls) and fruit trees… Boris knows that one must take a holistic approach, that of an agroecological ecosystem, one that is completely eco-friendly.